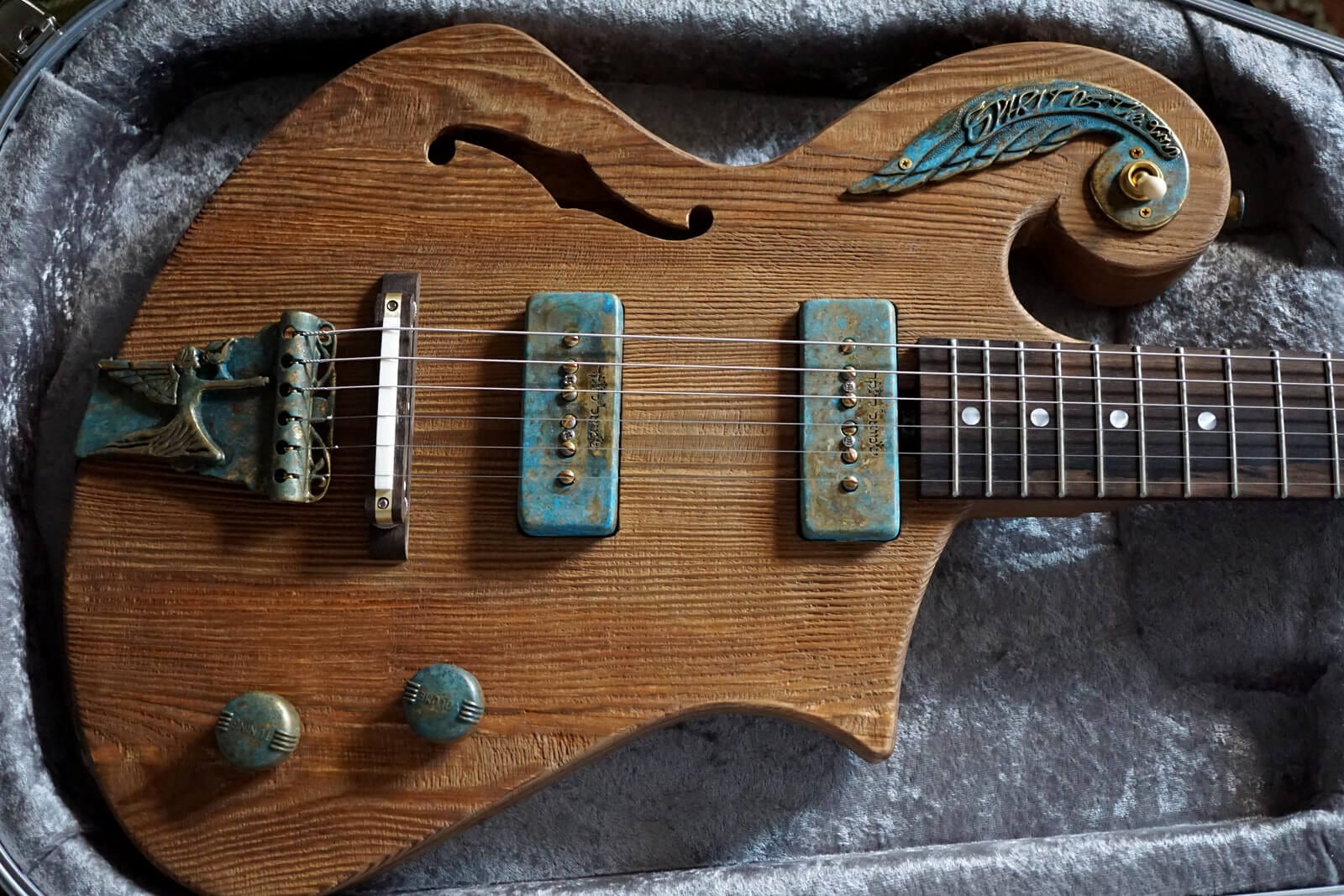 It's a new day and another Spirit of the Wind Custom guitar left the workshop.
The client requested that his name will be engraved on the pickup covers in Hebrew so we actually hand engraved his name with the original ancient Assyrian fonts. The guitar is equipped with custom-made bare Knuckle p-90 pickups.
The handmade brass hardware is heavily oxidized. The aged hollow body Mediterranean pine has a super thin top and is actually ladder braced. The handmade bridge is a combination of brass ziricote a unique cold solder technique with silver and a compensated bone saddle.
We even added a special custom bone nut that can be placed on the standard nut for some slide playing.
This guitar is another sonic wonder and a masterpiece of tone and craftsmanship. Seriously.