Handmade Guitars Crafted Exclusively From Rare Mediterranean Woods.
Resurrecting the Holy Grail of Tone
What if you had to choose one instrument, one unique guitar that will be your lifelong companion? That question is what started our journey, and it later defined our mission here at Tone Revival Guitars: To resurrect the holy grail of tone.
We aim to create the best boutique guitar available today. Unique guitars with excellent playability, old-world skilled handwork and the best sound on the planet.
Using unparalleled craftsmanship, we make heirloom-quality custom guitars that will make you stand out from the crowd and be your lifelong companion.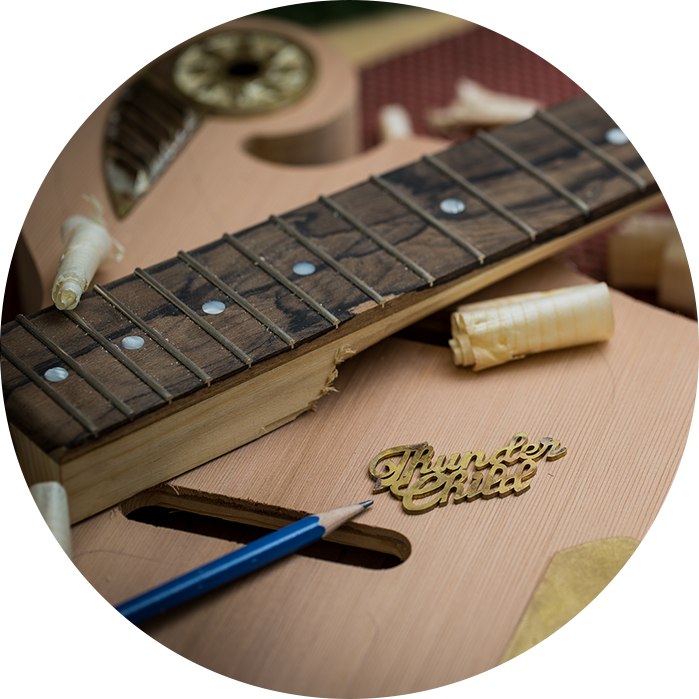 The Revival of the Handmade Guitar
To create our two Custom electric guitar models: "Spirit of the Wind" and the "Thunder Child", we've examined, restored, and played a wide array of instruments, sometimes outside the guitar realm, covering well over a century of workmanship; from antebellum gut-strung guitars, through grail acoustics such as Larsons, pre-war Martins, 40' Gibsons, and, of course, classic 50's electrics.
You will find that our boutique guitars are not another 50′ style relic replica, but an original design that celebrates the new revival of truly handmade guitars. Set against the harsh reality of the rising digital domain, we are defiant, and proud of our labor, artistic skills, and craftsmanship.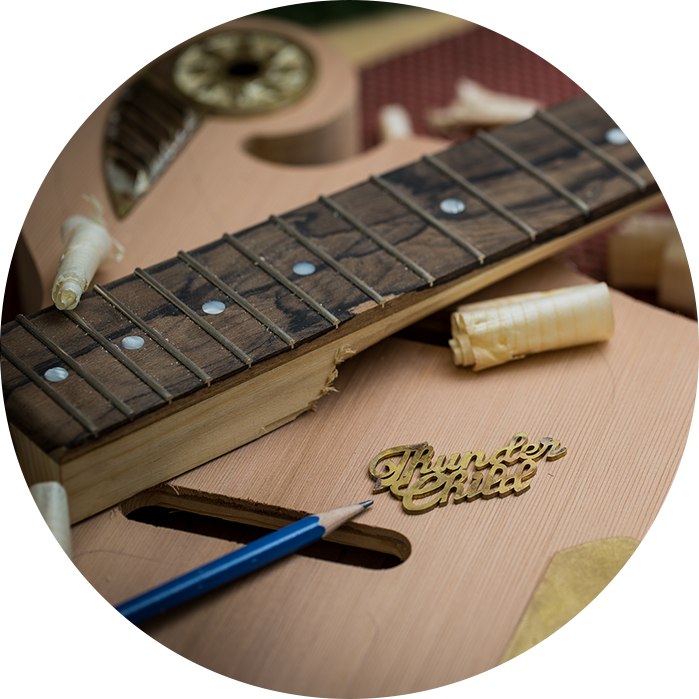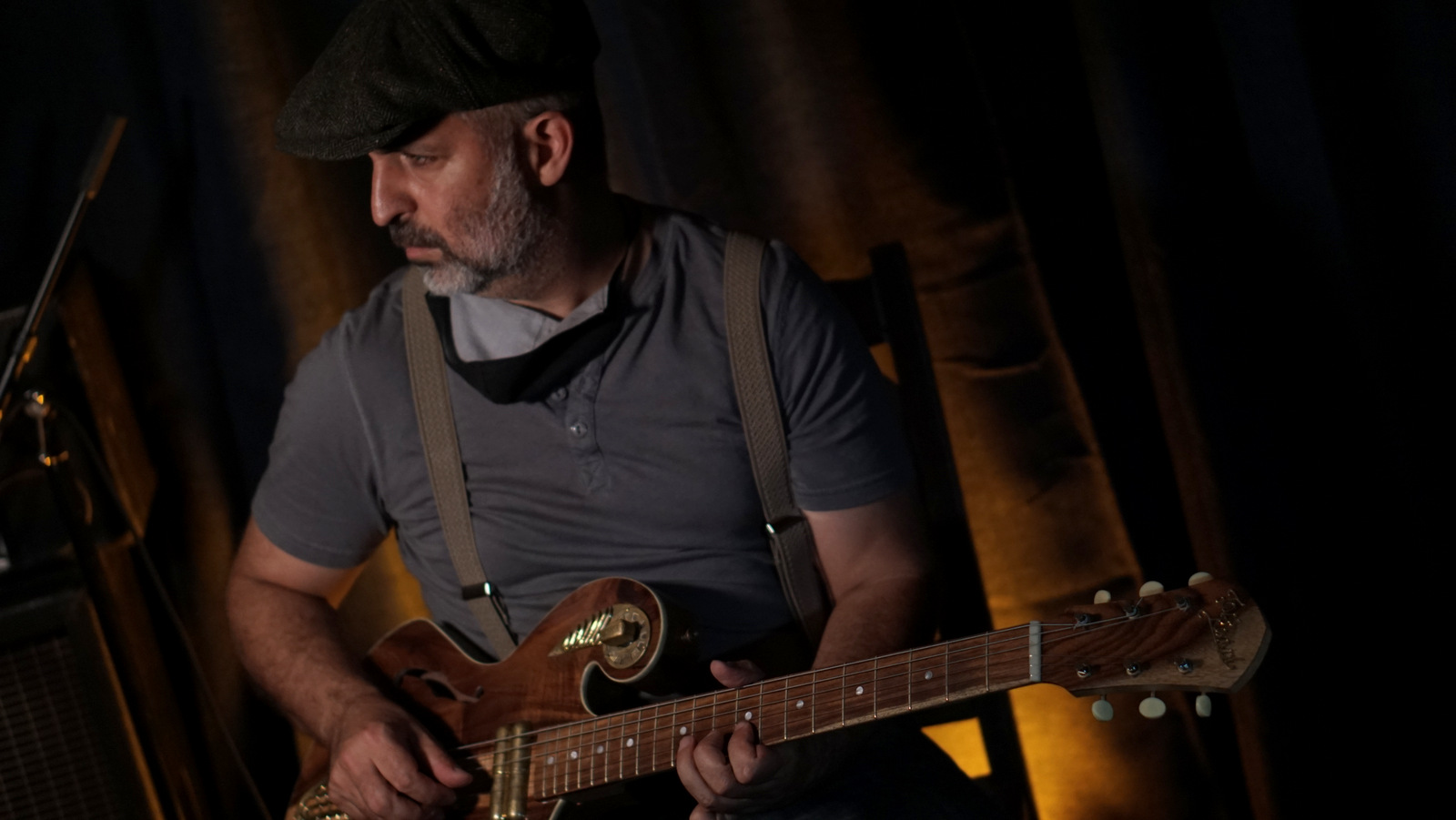 A few words about who we are.
David Weizmann, the award-winning designer, and the man who is responsible for the best debut guitar model in history- The electric parlor guitar that launched a thousand like it: The "Little Sister", which was designed for our friends at B&G Guitars and instantly became a modern classic.
David specializes in traditional metalwork and design, and is responsible for all our one-of-a-kind guitar hardware
Testimonials
Seems I get to be the first to express an opinion about your new creation. I love the look and the sound. You guys have a great eye for detail and a great ear for picking the right music/musicians to showcase your products. I love the old school look and sound. You guys ever consider building choppers count me in on that too... Absolutely love the hardware. Happy Thanksgiving to you all at Tone Revival!
Tony S
Congrats TRG on a KILLER guitar! Proud to have such a uniquely wonderful hand made instrument featuring my Nep-Tone Lipstick pickups.
Doug Tulloch
I am HAPPY to say that this guitar has a pleasing tone to any ear no matter its age. From a school-aged beginner to a seasoned pro guitarist there is no denying how perfect this Masterpiece sounds.I have listened to this video through my little laptop speaker and through my pro setup sound system. Both ways I am pleased and intrigued. I am ready to hear and see what you fellers got on the way for us down the road.
Joe Long